• Teleconferencing services and solutions with low rates & corporate business quality
• Same toll free numbers in Canada & USA (includes Hawaii and Alaska)
• Fully automated low cost call access - Available 24/7
• No reservations needed
• Permanent pass code and toll free number
• No minimum or monthly charges
• No service signup fees
• No contracts required
• Long list of free features
• Easy to use with built in security
• Bill monthly or credit card - your choice
• 1 hour approval - 3 minute on-line signup

COSTS ARE IMPORTANT - WHY PAY MORE FOR LESS
If you are seeking low cost teleconferencing solutions, providers, vendors, and suppliers please remember our advertised rate is not an "as low as" rate. Our rate has no start up fees or cancellation fees that would be included with a term agreement and we have no minimum or maximum usage requirements.
EASY TO USE TELECONFERENCING SERVICES
As your reservationless calling supplier we give you permanent toll free access numbers and pass-codes for your use anytime 24/7 so you never need to make reservations or worry about busy signals on your calls.
FOR YOUR AUDIO TELECONFERENCING SERVICE - HEARING IS BELIEVING
TAKE A RISK FREE TEST DRIVE
We offer top quality, low cost, and no term contract.
Take 3 minutes to complete our easy teleconferencing services on-line signup form
Within two hours we will send a "Welcome E-mail" with
everything you need to start immediately.
CLICK BELOW TO START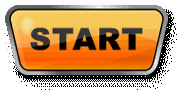 Live teleconferencing Viewer will be added as a FREE benefit to each new account set-up. Your new teleconferencing call service will include this great new feature with moderator controls that can be managed by either touch tone phone or from "Live Viewer" web controls.

NOTE: If preferred, you can receive a quick E-Mail Proposal within 24 hours
Please click E-Mail Proposal Request below