Find a better alternative
Conferencing with the "highest graded business service in the industry"
Top corporate quality conferencing without making a reservation or calling an operator
We are NOT AT&T™ Conferencing - but why pay more ?
Compare AT and T Conferencing to our rates and services
Would you like a better conferencing alternative to AT&T ?
Compare our rates and services.
SERVICES AND RATES
TELE-CONFERENCES.NET
AT&T
TOLL FREE CONFERENCING - 24/7 Reservationless
$ 5.9 cents/min/line
$ 12 cents/min/line
TOLL CALL CONFERENCING - 24/7 Reservationless
$ 2.5 cents/min/line
$ 10 cents/min/line
Sign-up fees and/or minimum usage fees
NO
YES - based on services
Same day sign-up approval
YES - Normally within 2 hrs
NO
Same

conference #

in USA & Canada
YES
NO - has surcharge
Permanent Toll free telephone and Conference numbers
YES
NO
Operator always available if needed
YES
YES
Easy to understand billing statements
YES
NO
Maximum number of participants
2,000
150
Our quoted conferencing rate is your total cost
We have NO hidden costs or "surprises"
TOLL CALL
2.5 CENTS
TOLL FREE
5.9 CENTS
Use anywhere in the world
Participants pay long distance


Rates are in $USD

Use anywhere in Canada & USA
Participants pay no charge


Rates are in $USD
• Conferencing solutions with low rates and corporate quality
• Our teleconferencing service rate is your total price
• Pay only for conferencing minutes used
• Same toll free conferencing # in Canada & USA
• Fully automated low cost call access - Available 24/7
• Conferencing services vendor with no reservations needed
• Permanent pass code and toll free number

• No minimum or monthly charges
• No Conferencing or signup fees
• No contract required
• Long list of free features
• Easy to use with built in security
• Bill monthly or credit card - your choice
• 1 hour approval - 3 minute on-line signup
COMPARE OUR RATES AND SERVICES
BELOW TO START SAVING NOW
CONFERENCING COSTS ARE IMPORTANT - WHY PAY MORE FOR LESS
Unlike ATT - we are the "no surprises" conferencing calls vendor and supplier - Our advertised rate is not an "as low as" rate. Our rate is what you actually pay with no additional charges, such as start up fees or cancellation fees that would be included with a term agreement and we have no minimum or maximum usage requirements.
EASY TO USE CONFERENCING SERVICES
As your conferencing supplier we give you permanent toll free access numbers and pass-codes for your use anytime 24/7 so you never need to make reservations or worry about busy signals on your calls.
FOR YOUR CALLS, HEARING IS BELIEVING - RISK FREE TEST DRIVE
Compare us to AT&T and make us your conferencing provider. Top quality, low cost, and no term contract.
Take 3 minutes to complete our sign-up form
Within two hours we will send a "Welcome E-mail" with
everything you need to start conferencing.
CLICK BELOW TO START IMMEDIATELY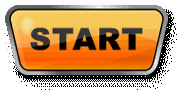 NOTE: If preferred, you can receive a quick E-Mail Proposal within 24 hours
Please click E-Mail Proposal Request below.